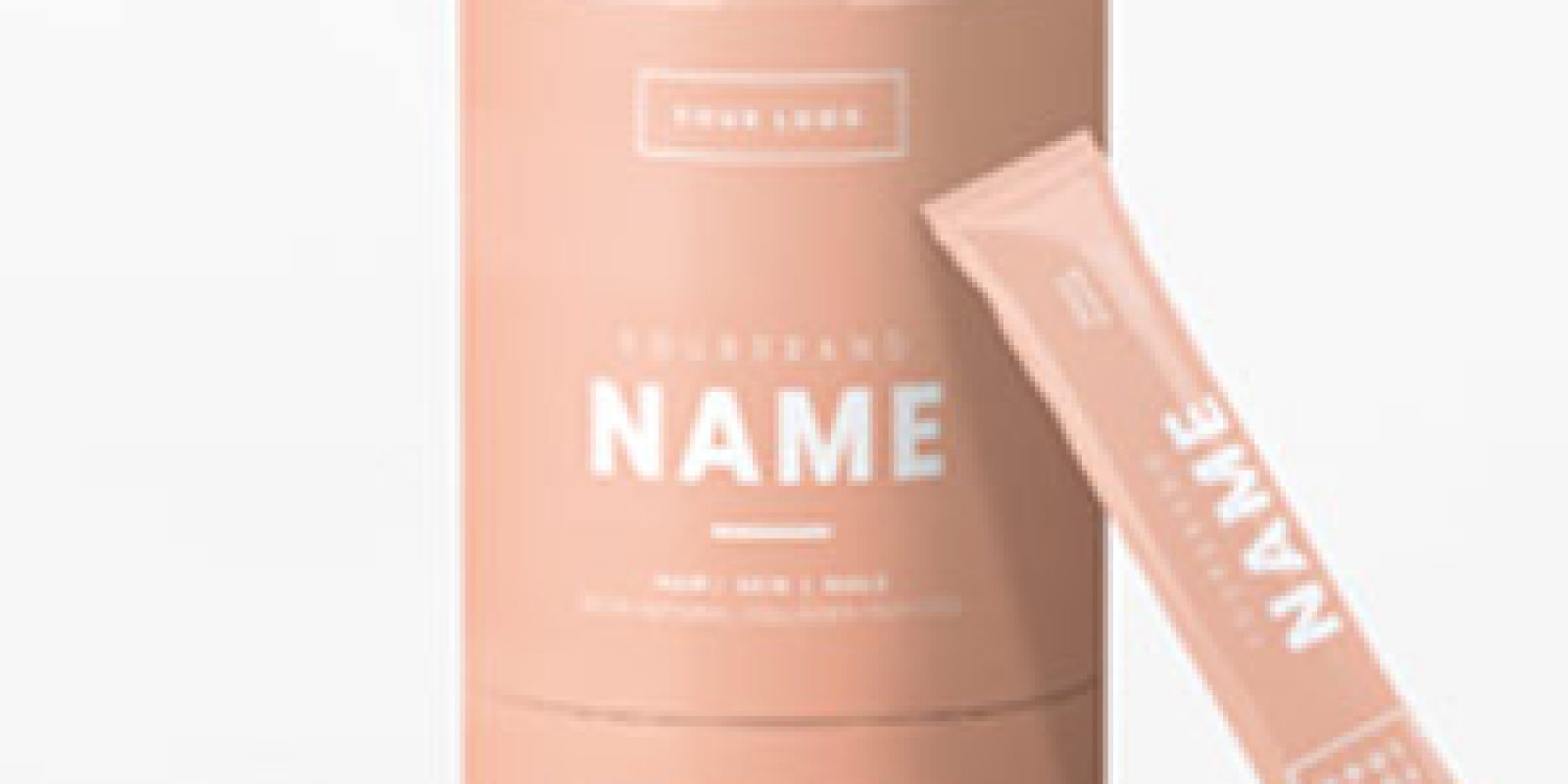 Private Label Products Business, The Pros and Cons of It, And Its Top Trending Products 
Today, Private label products are trending almost everywhere in the market. Products that are manufactured or formed by one company but are sold under another label or a new company's name are known as Private label products. Not only products, but the services originally being offered by one company can also be provided by other some other company under a private label. Usually imported from the economical foreign countries like Japan, Russia, Spain, China, Korea, etc., these private label products can help you make a lot of money if you sell them the right way. The errands related to the branding, advertising, and distribution of private label products, if uniquely done, will help you make your business of private label products more successful and popular. Mostly private label products are sold on already existing web stores like Amazon, and Alibaba. However, new official web sites can also be launched to sell these private label products especially if someone is buying a raw form and changing the final product even a little bit. 
The Pros and Cons of Setting Up a Private Label Business
With an increase in the private label business trend, many e-business sites are now being launched specifically for the purpose of promoting private label products and their sales. There are many so many benefits of selling private label products and it is practically impossible to list down all of them. However, some of the common benefits of starting a business that sells private label products include the increased loyalty of customers if the products ensure quality, exclusiveness and variety of your products that attracts more customers, more profit margin, easy control of the errands, ease of managing day to day operations, globalization of the business, better branding, and a lot of new opportunities, etc. 
However, every individual who sells private label products is not always successful. This is because starting a private label products' selling business is not as easy as it seems. In some cases, the seller may have to pay excessive delivery charges, pay the taxes to set up the business, and spend on other marketing tasks, etc. Sometimes, the quality of the private label products is not the same as that of original product. Most importantly, in some cases if the private label products are not chosen according to the needs, wants, and interest of the customers, the private label products business will not be as successful as expected. Therefore, while choosing the private label products to sell, the seller is advised to keep the needs and wants of his target customers and the target market in mind. Sellers must consider the profitable private label products ideas. The private label products that are not liked and appreciated by your customers will lead to complete failure of private label product business.
Trending Private Label Products Ideas
So, before starting a private label products business it is essential to keep a few important points in mind. Firstly, find those suppliers that have a repute of providing the best quality product with low delivery charges. Secondly, it is essential to build profitable relationships with the suppliers. Most importantly, it is essential to choose products according to the needs and wants of the customers. while there a lot of products and services you can offer as a private label seller, the current and 4 trending private label products ideas are discussed in detail below:
The first and the most common profitable private label product idea is to sell beauty products under your private label. People, especially women, will admire and love this idea as they keep looking for new beauty products from all over the world. Another advantage of selling beauty products through your private label is that these products and their trends are here to stay for longer times and are not merely seasonal. This means that their demand and supply will prevails throughout the year and even beyond. Nowadays, many people are obsessed with beauty products and are always searching for something new. Many companies are inventing new beauty products that people worldwide crave like anything. It is a great idea to purchase raw or processed beauty products from one company and then undertaking strong advertising, marketing, and promotional efforts to sell them under your own brand's or company's name with a little bit of alteration and improvement. 
If you want to sell beauty products through your private label business, you must consider a few important things discussed here below:
Providing beauty products better than those by the potential competitors:

To make your idea of using beauty products as private label products more profitable, gather as much information as possible about your potential competitors in the market. Use the information about these competitors to provide more value to your customers and to deliver them the desired satisfaction better than your competitors do. Brand your product and design your own product labels better than your competitors will ever be able to. Do the best you can in order to be preferred more by your clients as compared to your competitors in all the possible yet legal manners.

Find the best manufacturer:

Since in the private label products business the products are manufactured by one company but are sold by some other company, the one who manufactures the product must provide the best quality along with a perfectly timed shipping. It is very important for the owners of private labels to find the best suppliers and manufacturer. When a private label business owner is satisfied about the quality and timely delivery of the beauty products, he or she can brand and promote his or her private label products business more effectively. 

Launching a proper site:

The next step is to launch a website through which you will sell your beauty products. Right after you have launched the site, try publishing valuable information and blogs on your site to attract more customers towards your business and improve sales as much as possible.
To conclude, we can say that beauty products are the topmost of the 4 trending private label products ideas. Individuals who want to invest in private label business must consider beauty products as their topmost option if possible.
Private label products that are related to phones are also trending nowadays. Phone accessories like beauty products are also not seasonal and almost everyone needs these at one point or another. So, these products are widely manufactured and distributed all around the world throughout the year and it won't be much difficult to import any of these.
Phone accessories like pop socket, phone covers, protectors, chargers, earphones, data cables etc. are widely been manufactured by many local and international companies. Apart from the points that are discussed in beauty products section, some other important points must also be kept in mind especially if you plan to sell phone accessories under your name. some of these points are discussed in detail below:
Take Time to Promote Your Site:

Do not just start putting up the phone accessories for selling right after launching the site. Take some time for the promotion of your business and private label products. Be patient during this time as phone accessories are a little expensive and the people do not trust newly established sites very easily for buying. It can take weeks or even months for your site to gain popularity among people. Start uploading the products for selling when you feel your site gaining some popularity. Also, make sure not to upload more than two products at a time in the beginning.

Use Unique Branding Techniques:

Branding is both an opportunity and a risk for private label product. In case of selling phone accessories under a private label, poor branding and promotional techniques can seriously affect your business. So, while starting a business, you are advised to put as much efforts as you can in branding so that you can easily achieve the desired result.

Food products 
Food, being the basic need of every individual, is always a trending item to be sold. Using food products and selling them under a private label is also a great idea. Food products not only include foods that are consumed by humans but can also include animals' food such as cat food, dog food, etc. Nowadays, many international brands are manufacturing best quality frozen food, flavoured yogurts, cereals, and snacks with excellent quality and packaging. Individuals who want to make money with the help of private label products can import these food products from foreign countries and can sell these products under their own brand's name. Things that must be kept in mind while using food products as private label products are:
Reasonable Delivery Charges:

As food products are mostly manufactured in foreign countries, delivery charges that you pay to get these products delivered from manufacturer to yourself are quite high. So, the seller, while choosing a company to import these food products from, must pay attention to the delivery charges associated to that import. 

Exceptional packaging of Food Products:

Packaging of a product seriously influences the success of any business. If the food products are not packaged properly, this will very negatively affect your business and the customers will start consuming competitor's food products instead since no one wants to make a compromise on their health.

Span of Delivery:

The third most important factor to consider while choosing food products as private label products is the duration of time it takes to deliver the food products to the target customers. Delivery span must be according to the nature of food. If the span of delivery is too long the freshness of food is highly effected. 
Some companies that use private label food products are Heinz baked beans, Tesco, Richelieu foods, etc. 
Last but not the least profitable private label product idea is to sell clothing and accessories. No matter what the season is, consumers demand for clothes and accessories always remains the same. In fact, changing seasons are a great opportunity for the sellers as they can sell a wide variety of different clothing in lieu of the new season. 
Like the food and beauty products, there are many companies that offer the best quality clothes and accessories at a low price. An individual can contact such companies to deliver them a huge batch of clothes and accessories so that can sell them under their own name. Two points must be kept in mind regarding the use of clothing and accessories as private label products are as follows: 
First is to sell and distribute only those products that are of the best quality. Poor quality of clothes and accessories is hated by the customers and they may switch to your competitor's products. 

The price for the clothing and accessories must be reasonable. If the price is too high, consumers will not buy it and if the price is too low it will influence the seller's ability to generate revenue. 
Private Label clothing is a very profitable business and over the recent years, it has been adopted widely. Private labelling offers you with the opportunity to produce and distribute clothes. Some companies using private label clothing are DSA Manufacturing, Plus Samples Ltd, Design make produce, etc. 
To conclude, it can be said that one can easily decide which product to choose and what to consider while choosing it. Depending on the capability of the private label, the sellers can either choose a single product or multiple products to sell forward. Also, with the advancement of technology, brands providing private label products are becoming more popular day by day and in the future, such brands are expected to generate more revenues than the brands providing singularly their own products. Another important factor to make your profitable private label product idea more successful is to find the best manufacturer. One can find manufacturers through search engines, marketplaces, forums, directories, and by hiring an agent for this purpose. No matter how good the quality of the product is, if you have not advertised, promoted or marketed your brand in the right way, it can seriously affect your label. Make sure to brand and design these private label products in a way different and better than oher companies.