YOUR OWN
GREEN BOOST
The most convenient way to get the whole food nutrition your body needs in a delicious powder that's simple to enjoy.

YOUR NAME, YOUR BRAND, SIMPLE PROCESS
OUR LEADING COMPONENTS
Each serving of Green Boost shake is packed with 23 vegetables and fruits extracts such as wheatgrass, spirulina, chlorella. This nutrient superfood and greens powder provide all the benefits you can expect from fruits and vegetables in one cup of shake.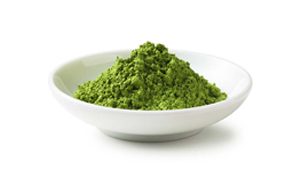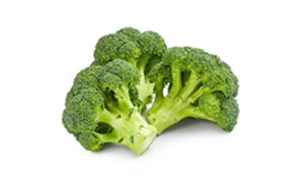 A WORD FROM OUR CUSTOMERS
We have been selling the Diet Tea for over 3 years now. Our customer loves it and keep on coming back. We highly recommend anyone who is looking for a solid product that will impress your audience
Great team to work with, over 10 years of close partnership.
We've been buying from Smart Sense for a while now, the quality of the products is by far better than many oather competitors we have tried. Highly recommended!
EVERYTHING IS TAILOR MADE, EXACTLY HOW YOU WANT IT
Endless possibilities are available, you can create your own blend, choose your bag at any size or colour, we can provide accessories with your printed logo. Contact our team for more information.
Go Green in Your Way
The Story of Every Green Product
Do you hold a strong faith in staying close to nature? Do you select the best natural drink for your body? Are you buying it all natural?
We have often heard these questions and imagined what they really mean. Well, living in the modern era, yes, we do believe in staying close to nature. Breathing in the fresh air and the smell of freshly cut grass enable us to open our senses and inspire our mind to boost the creative aspect of our personality. Using the same idea, the idealistic food should keep our body in rhythm and must be derived from nature. That's why we consider products which can give us the green boost to energize our body and mind. In the thrust to fulfil our idea, we pursue the purchase of powdered packaged green products, available on the aisle of the super market. But, buying these packaged products do the justice to our motto? Are we sure if it is a 100% natural product?
So, considering these ideas, what choice do we have? Is there a way to get ourselves fuelled with natural extracts?
Well …. "YES, OF COURSE" There is an answer to that. Curious to find?
Go Green, Go Natural
We are delighted to present our innovative idea, based on your ease and serving you the best way possible. With build-your-own-brand.com, now you can not only enjoy your favourite healthy drinks, but it is an impressive way to get yourself start. Forget about the hustle, mess or any help that you need for just the sip of your favourite natural drink, because we know that getting cosy and watching TV series are important!
Our Story
It all started with one simple idea to serve and fulfil the desire of people having their favourite natural drink and sharing it with others. We started the category of custom-made green products to enrich your taste without any hustle. We recognized that people like their drink and are proud of it, if being made by them. So, imagine yourself hosting a summer party at your place and serving your best friends with a natural drink, branded by your name and they love it. So, our aim is to blend your dream with our creative services and deliver you the best natural drink which enable your brand to outshine in front of others.
What's special about Our Green Products?
We believe in creating magic for you. We start working from the point you imagine about your brand. As an innovative business, we cater your desires, dreams and turn them into a realistic brand. The best part about our service is that you create it and we produce it. Through the whole process, you remain as a caretaker of your brand and we just help you, fulfilling your entrepreneurial desire. So, our mantra is:
"YOU IMAGINE IT, CREATE IT, AND ENJOY IT"
We are 100% Natural:
The basis of our service is lying on the promise that your favorite drink or the brand you establish with us, will have natural ingredients. Our team consists of dedicated food professionals, who hand picks the fresh vegetables and fruits on daily basis to ensure a rich taste, being prepared as per the desires of our esteemed customers. Each order is considered with great focus and enable us to create a refreshing taste for you by analyzing the core requirements. The final drink is then packaged into a protective packaging enabling us to deliver it to your desired place with an ease.
How it Works?
Well, it is very simple. Even simpler than riding a bicycle. All you need is a good craving for your natural drink and follow these simple easy steps:
Step 1: Listening to your heart
You just need to know what your heart is saying and select the fresh fruits from our range of natural ingredients, extracted from fresh farms and energizing enough to give the boost your body and fills your daily nutritional intake
The next step is just naming your drink. We know that you love your drink, but you will love to see your name, brand or yourself on the drink. Because this is your way to show the pride, by crafting a brand out of your own self. Just imagine, what if you are an artist, youtuber, blogger or a future entrepreneur and you now have a chance to make your own brand. Isn't that awesome?
Step 3: Get it, drink it & Enjoy it
The last step is basically considering yourself relaxing on your couch and enjoying your favourite drink of the month. Also, if you are entrepreneur, just imagine people will be watching their show with your drink in their hands. So, be it shipping to your place or sending in a retail store, we have covered it all.
How do we make it happen?
The essence of products, being made with us, lies in being FRESH. With the same mantra of being fresh, we enable your choice to provide you the refreshing drink. The heart of our packaged products lies in the infusing the organic & freshly prepared vegetables and fruit extracts. We usually mix 23 natural ingredients such as wheatgrass, spirulina, chlorella. However, we do add a secret ingredient of our love and care for your healthy life and peaceful body. So, every time you come to us, we believe in presenting you the fresh start!
YOU MADE IT!
The core emphasis our work is to turn your imagination into reality. From initial ingredients to overall products being delivered on the shelves of the market, we leverage on the trust that you place in our services. Therefore, we combine our creative strength to build your healthy brand. We do this under the belief that with us, you will have endless possibilities and an opportunity to make a brand along with hit the taste buds of millions of your desired people. So, what are you waiting for?
Experience The Difference With Green Superfood Powder Private Label
Are you ready to step into the world of personal branding? Elevate your venture and experience the difference with Green Superfood Powder Private Label.
In a world where wellness is venerated, standing out from the crowd with your product can make all the difference. From cultivating customer loyalty to tapping into niche markets, private labelling has the potential to completely revolutionize your brand. The world of Green Superfood Powders can be your arena to shine, if you play the game right. Easily customizable, potential for higher profit margins and the power to have control over the product down to the last grain – isn't that an idea that intrigues you?
Benefits of Green Superfood Powder Private Label
Green Superfood Powder Private Label presents an exciting opportunity for individuals to establish their own unique brand. As a branding strategy, private labeling empowers you to decide on the specific ingredients, packaging, and branding aspects, thereby cultivating a product that truly stands out.
The discretion of customization holds numerous advantages. You can choose top-quality, organic ingredients, create attractive packaging, and offer a product tailored to the preferences of a niche market. This level of personalization not only increases potential for higher profit margins but also forges a strong relationship with customers, fostering trust and brand loyalty.
In the increasingly competitive health and wellness market, standing out is crucial. So, consider the edge that Green Superfood Powder Private Label could offer for your brand.
How to Choose the Best Green Superfood Powder Private Label?
Selecting the perfect Green Superfood Powder Private Label necessitates a keen eye for detail. Always seek products containing quality, organic ingredients, including sustainably sourced greens. Third-party testing can provide assurances of purity and potency, upholding consumer trust in your brand. Within today's market, transparency is key – ensure your labels clearly and accurately communicate the product's ingredients and benefits.
Furthermore, consider packaging that is appealing and distinguishes your brand in a crowded market. Selection of a reputable supplier is paramount, ideally one providing numerous customization options alongside top-tier customer support. Above all, strive for uniqueness within the competitive sphere of Green Superfood Powder Private Labels, setting your brand apart with superior quality products. The previously mentioned advantages are also worth considering while making a decision.
Green Superfood Powder Private Label
June 20, 2018